3 Tips to Improve Home Safety for Your Parents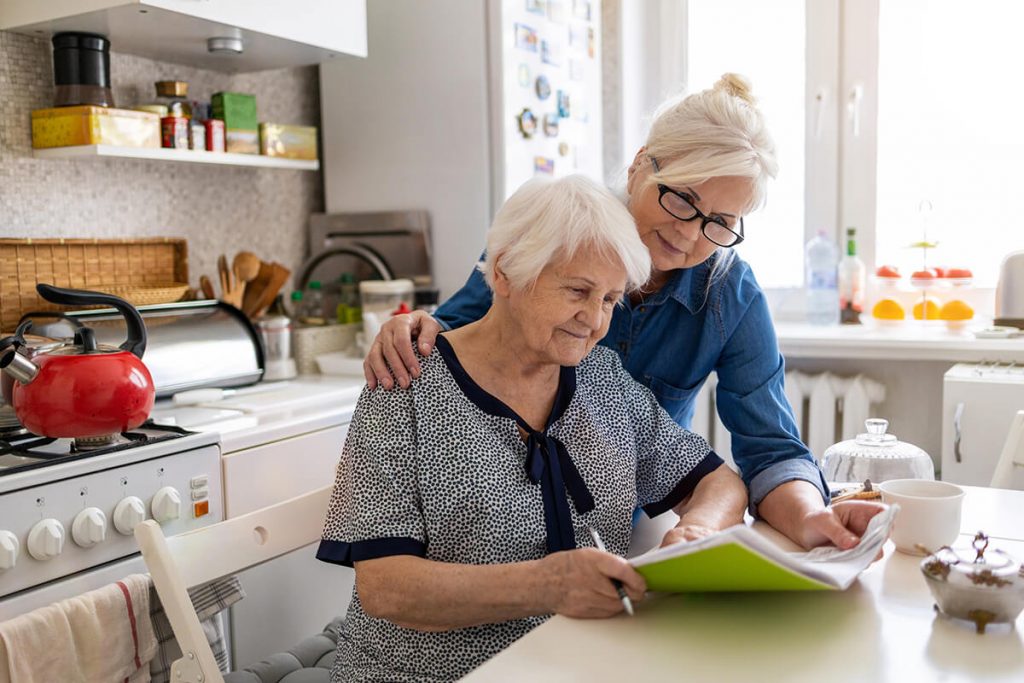 Tip #1: Invest in a doorbell with a camera
To make sure that the only people entering your family member's home are those who are supposed to be there, a camera doorbell can be a smart and inexpensive investment. A doorbell with a small camera attached that runs a video onto a computer or smartphone so that your loved one can see who is outside their home from the safety of indoors. If they aren't sure who is at the door, they can ignore the doorbell or have you review the camera from your own phone.  Also as an added benefit, the doorbell cameras can be used if packages are stolen from their doorstep to find out who the perpetrator was or if someone is trespassing on his or her property.
Tip #2: Keep walking aids within reach
If your loved one needs assistance walking whether it be with a walker, cane, or wheelchair, make sure that their walking aid is always nearby to avoid falls for the elderly. Also, have them store an emergency light like a flashlight or nightlight near their bed so that they can see where they are going at night to prevent falls. Add nightlights to light up the hallways to the bathroom and other important areas they might travel to in the evening.
Tip #3: Have a list of emergency numbers nearby
In the instance that a disaster strikes and your loved one needs to contact someone for help, it is a wise idea to have a list of emergency numbers. In an emergency situation, they may forget a phone number, and so having it hanging somewhere they can find where they always go to, like the refrigeration, will be a huge help. Some important numbers to have are 911, poison control (1-800-222-1222), emergency contacts such as family members, doctors, neighbors, and friends.