Wildfire Safety Tips
Wildfires are unplanned fires that burn in natural areas like forests, grasslands or prairies. These dangerous fires spread quickly and can devastate not only wildlife and natural areas, but also communities.
The Texas Division of Emergency Management has issued some helpful tips around wildfire safety and creating an emergency evacuation plan.
As crews continue to combat wildfires across TX, make sure your evacuation plan is up to date.
As crews continue to combat wildfires across TX, make sure your evacuation plan is up to date.
Your plan should include:
🗺️Multiple routes away from the affected area
📌A designated meeting location
☎️An out-of-area person as a point of contact
Tips: ready.gov/wildfires
Home Services Announces New Sign-On Bonuses for Caregivers
We are pleased to announce new and increased sign-on bonuses for caregivers looking for a job! We are also providing retention bonuses for current employees!
We are offering the following retention and recruitment bonuses to Regular Attendants who see at least 10 in-home hours per week, and Special Attendants who work at least 20 in-home hours per week on average. (see rate schedule below).
This updated bonus structure will replace the one announced on June 15th. It means all direct care staff who work for A Pineywoods Home Services will receive more money for your work sooner. If you have any questions regarding this announcement please call (936) 634-7982 and ask for the hiring department. Hiring department office hours are between 8am-5pm Monday through Friday. 
Effective Oct 1st:
• Regular attendants – $750 sign-on/ retention bonus, $100 with 2nd paycheck, $250 at 6th check, and $400 at 12th check (sign-on for new, retention for current)

• Special attendants – $750 sign-on/ retention bonus, $100 with 2nd paycheck, $250 at 6th check, and $400 at 12th check (sign-on for new, retention for current)

• Office Staff – $500 at 12th check, for office staff previously employed effective May 1, 2022 they will receive a $500 bonus at the 12th check from May 1st, which will be Nov. 4th.
• Office Staff – In addition to the retention bonus, we will offer a performance bonus to be paid in November. To qualify for the performance bonus, an employee must be employed 30 days prior to the bonus payment.
This is for all regulars who work over 10 hours per week and all special attendants who work over 20 hours per week during the timeframe outlined. All eligible employees must be in good standing, and actively employed during the timeframe, including clocking in and out correctly for EVV. Any employees who need to take leave from work will be eligible for bonuses, however time on leave will not count towards the bonus threshold.
Thank you all for continuing to provide amazing support to our Home Services clients in a difficult economic and employment climate. We appreciate you and will continue to find opportunities to direct resources toward employee retention.
When You're Ready to Go Home, We'll Be There
We understand you need healthcare support even after a hospital discharge, and our
friendly staff is more than ready to help you lead a better life from the comfort of your
home. With an overall quality of care rating of 4.5 stars from Medicare.gov,
A Pineywoods Home Health is a national leader in the industry and we are committed
providing "A Care Beyond Compare". Our post-hospital care package includes:
Wound Care
A Pineywoods Home Health care meets the post-operative needs of most surgical
patients for a fraction of the cost. We will help you recover and even dress your wounds
from the comfort of your home. In 96.9% of cases, our patients' wounds improved or
healed after an operation thanks to our exceptional wound care services, compared to
the national average of 92.3%. The result is fewer hospital readmissions and happier,
healthier surgical or rehabilitation patients.
Neurological Care
We provide the highest standard of neurological care by offering a wide range of
services centered around rehabilitative and therapeutic healthcare away from the clinic.
Our post-hospital neurological care patients benefit from round-the-clock evaluation and
intervention, personalized psychiatric treatment, and physical therapy where needed.
Medical Management
Our Post Hospital Medical Management (PHM) is a service that works together with
hospital staff to make sure you and your care recipients feel supported in making the
right choices when taking the current medicine, or when changing to other medications.
This way, you don't have to worry about your existing medical conditions or medications
not being managed properly when you're home.
Managing Daily Activities
Getting back to life as you know it is the goal for all patients after a hospital stay. A
Pineywoods Home Health exceeds national averages for improving function of
patient's many daily activities.
87.1% of our patients got better at walking or moving around (National average:
79.6%)
85.4% of our patients got better at getting in and out of bed (National average: 81.1%)
92.9% of our patients got better at bathing (National average: 82.3%)
Other Services that Help You Feel Better
A Pineywoods Home Health Care offers additional post-hospital care services tailored
to individual client needs. Our staff will work with your loved ones to fit a schedule that
meets their medical needs from the comfort of your home.
We're Here For You
A Pineywoods Home Health Care
Call Today: 1-888-729-1831

4 Benefits of Doing Your Physical Rehab at Home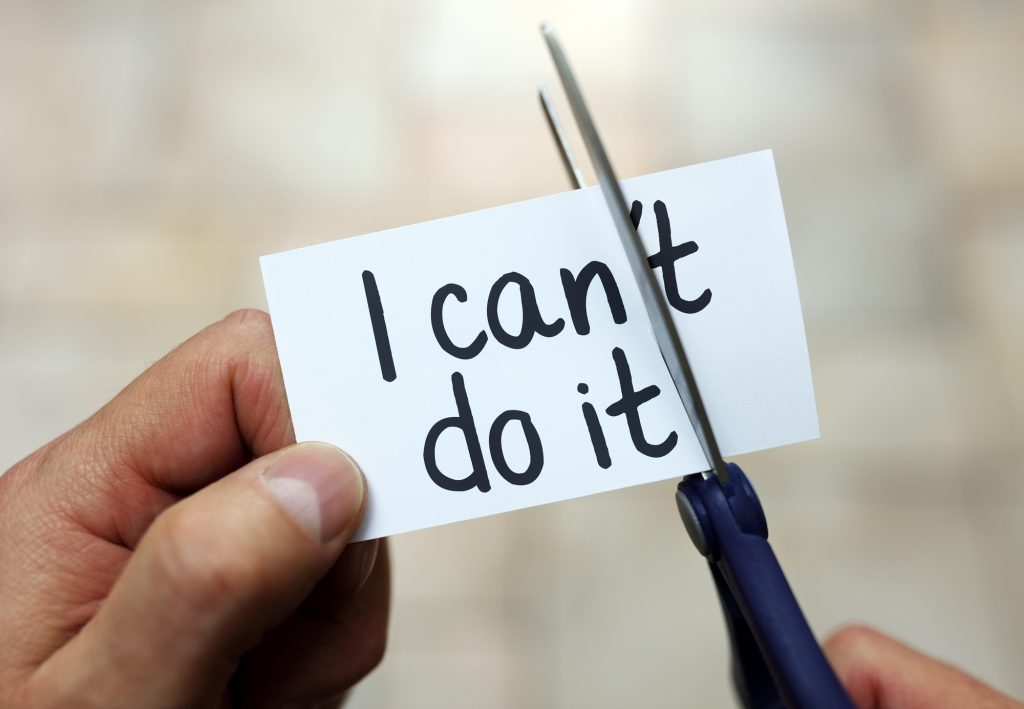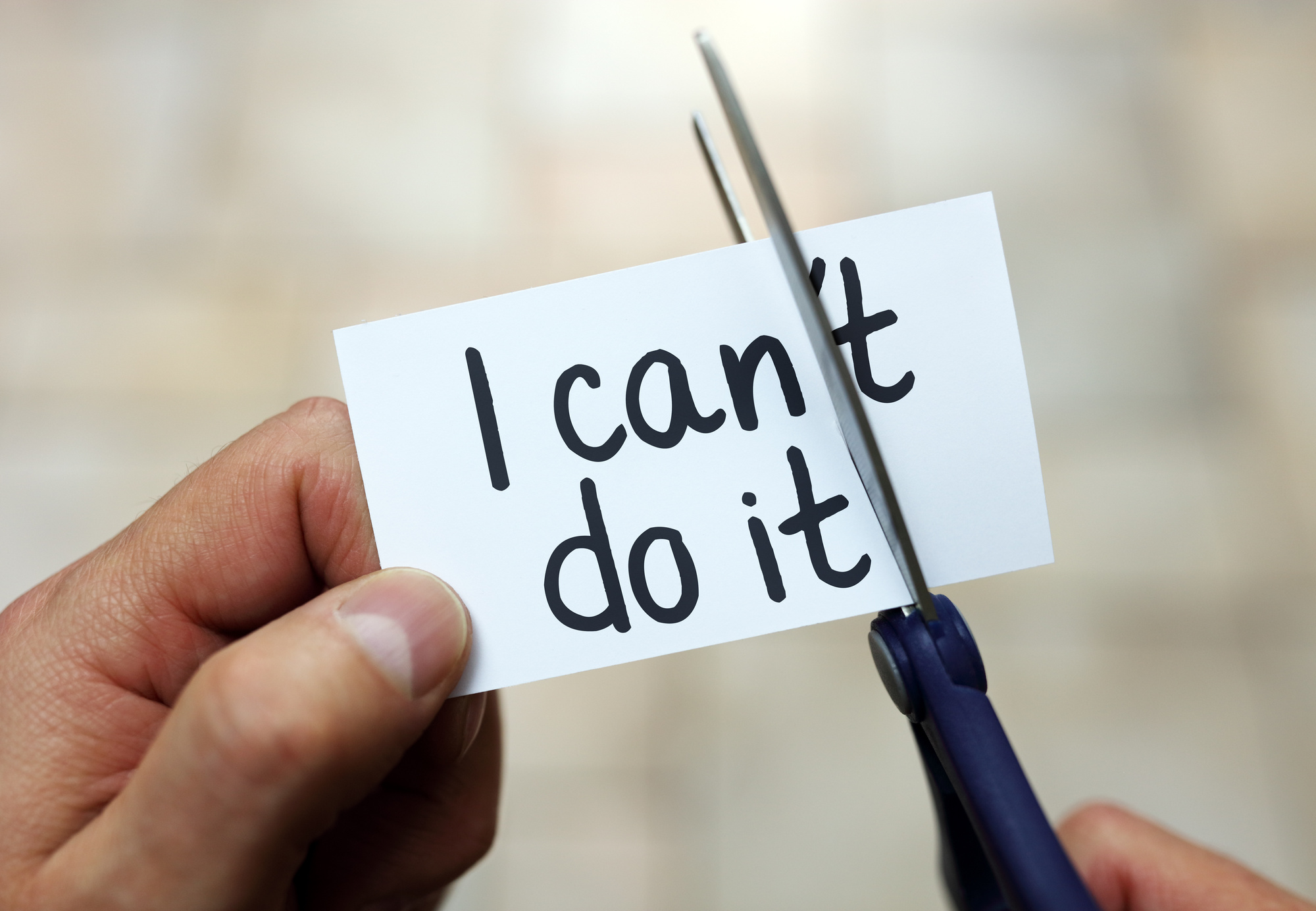 Are you in need of physical rehab in Lufkin, Texas? Whether you're managing frequent aches and soreness, chronic pain, or a difficult recovery after an injury or surgical procedure, you might benefit from some form of physical therapy or rehabilitation. If the idea of going to a rehab center seems exhausting, have you considered trying physical rehab at home? That's right; you don't even have to go beyond your driveway to get professional rehabilitative care.
If you're not sure if this unconventional rehab method is right for you, we're here to help. Keep reading to learn all about the benefits of at-home rehabilitation.
1. Do It On Your Schedule
Most people have to figure out how to fit rehabilitation into the rest of their busy schedules. Between work, school, family responsibilities, and maintaining a home, how are you supposed to find time for physical rehab?
When you have someone visit you for in-home rehabilitation, this isn't a problem. While you still need to fit your sessions into their available appointment times, you don't have to worry about the extra time it takes to drive there (or take public transportation).
You can stay home with your kids, so you don't even have to worry about childcare.
2. No Transportation Worries
Speaking of transportation, sometimes the act of getting from point A to point B is difficult for someone who needs physical rehabilitation.
If you have a car, it may be easy enough to go to rehab on a good day. If not, though, you need to manage long bus or train rides that may not have suitable areas for you to stay comfortable and pain-free.
When your physical therapist can come to you, this isn't an issue.
3. Great For "Pain Days"
Anyone who experiences chronic pain knows that some days are worse than others. While it's ideal for rehab to happen on those days, how can you work up the energy to visit your physical therapist when you're already in so much pain?
At-home physical therapists can visit you when you're unable to visit them. You don't have to go through any extra pain or effort during flare-ups.
4. It's Your Natural Environment
Did you know that it's actually helpful for both you and your physical therapist if they can work with you in your normal environment? But why?
When you're at home, your physical therapist can see how you navigate the world day-to-day. They can see the things that you need to accomplish and how you do daily tasks.
For example, if they notice that you have steep stairs, they can tailor their treatment to how you navigate them. If they notice harmful posture or practices while you're sitting in your chairs or walking around your home, they're able to make adjustments.
Try Rehab at Home
Getting rehab at home can be a game-changer for anyone who's experiencing pain. You don't have to worry about transportation, excess pain, neglecting responsibilities, and more.
The A Pineywoods healthcare experts want to help you manage and overcome your pain. Contact us at our corporate office in Lufkin, Texas, to get started.
5 Signs It's Time to Hire a Home Nurse for Your Loved One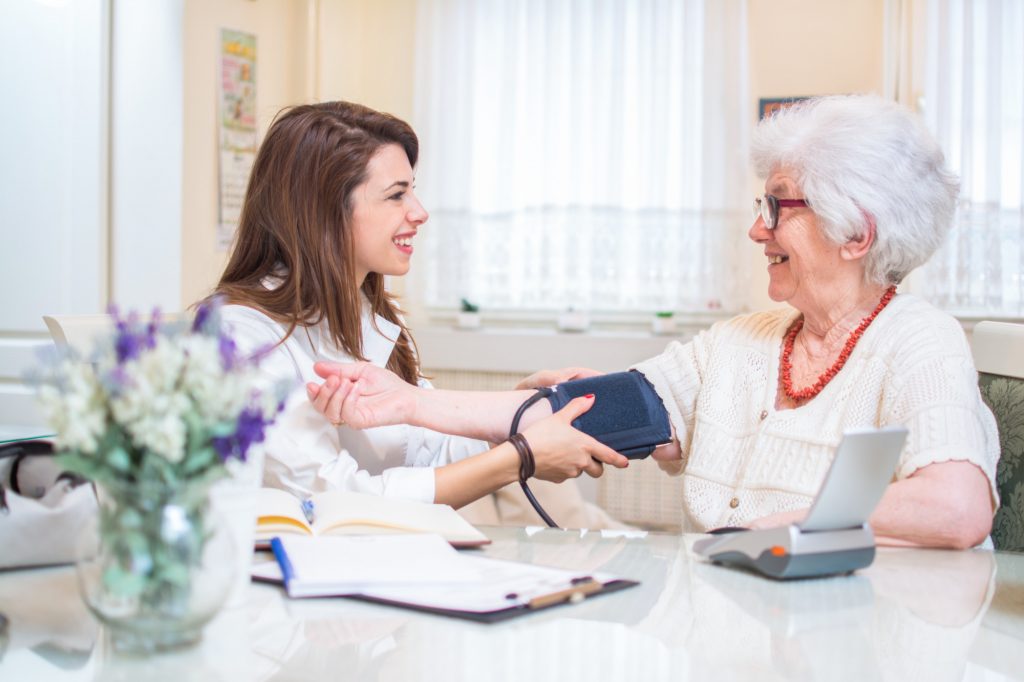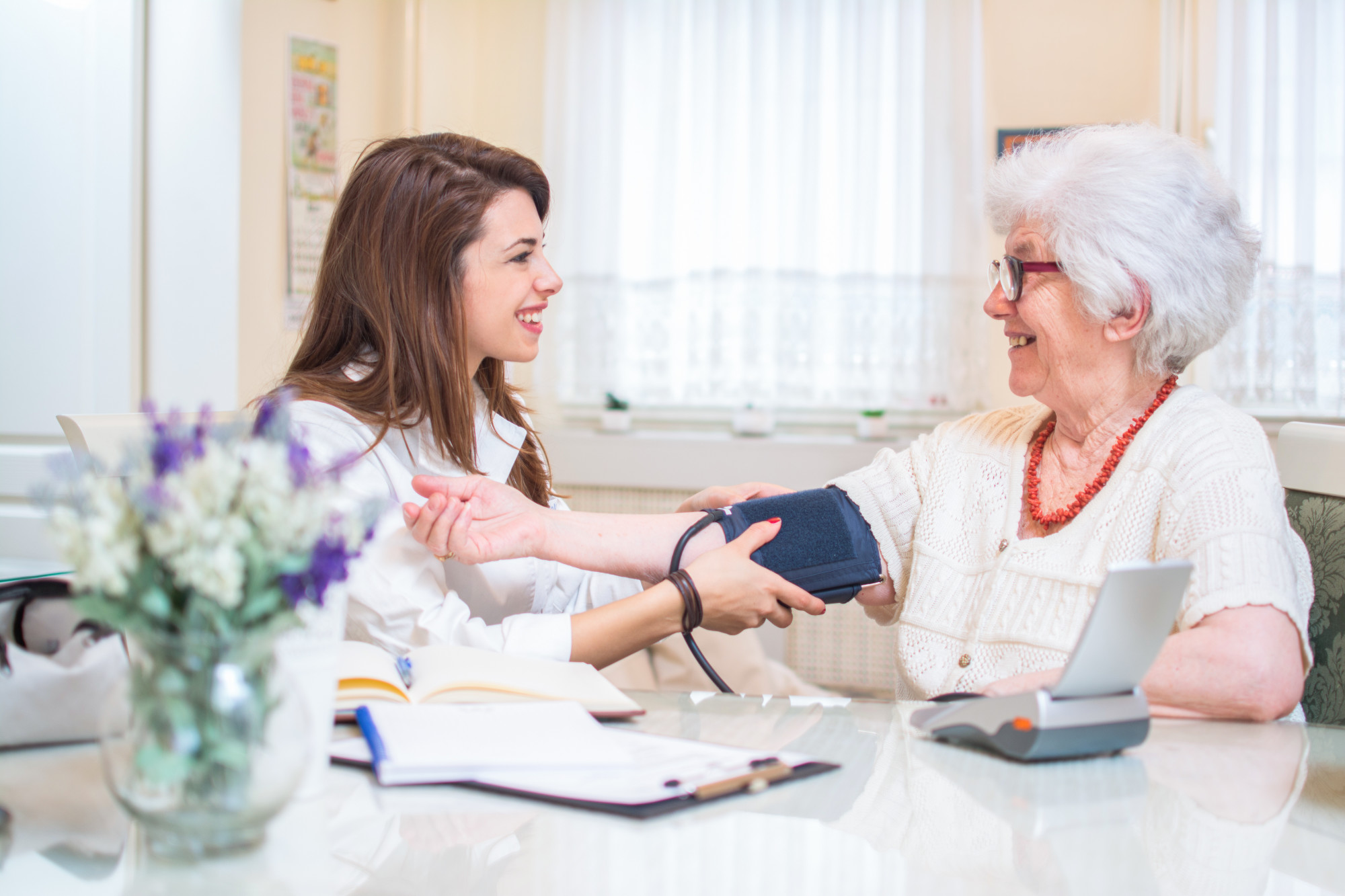 A study by AARP and NAC (National Alliance for Caregiving) suggests that close to 53 million Americans act as family caregivers.
When you decide to care for a loved one through their disability or sickness, you may find the task quite overwhelming with time, especially if you have other responsibilities.
And this is where a home nurse comes in. They will help your loved one with a range of day-to-day activities including feeding, dressing, and maintaining hygiene.
But what signs will suggest that you need to hire a caregiver? Here are five sure signs to look out for:
1. Caregiving Becomes More Overwhelming
Hire a home nurse once you start feeling overwhelmed by your home nursing responsibility. Find a caregiver when there are disagreements over who will look after your loved one. Your loved one's health may worsen if your family members fail to find an ideal caregiving solution.
2. Your Loved One is Depressed
A long-term illness may make your loved one prone to depression if they fail to receive quality care. They may start losing interest in some of the activities they enjoyed doing.
Has your sick relative's appetite suddenly increased or decreased? Do they have irregular sleeping patterns and claim to feel exhausted? If your loved one experiences these symptoms, it's time to get them supportive and professional home care.
3. Balance and Coordination Problems
Seniors tend to have balance and coordination problems because of weakened joints. Your aging parent or chronically ill relative will need home nurse services if you notice that they slip and fall often.
Without special attention and safety features in place, they may suffer severe bruising, head trauma, and fractures from falling.
4. Difficulty with Personal Hygiene
Your loved one may urgently need a home nurse if they find it hard to groom themselves. Get them an expert caregiver if they can't get out of bed or in a wheelchair by themselves. The goal here is to maintain proper hygiene that is crucial for their health and healing.
Don't wait until your relative starts having body odor or bad breath to take action. A caregiving expert will handle all aspects of their grooming and hygiene.
5. Difficulty Taking Medications
Does your loved one find it challenging to track their medical prescriptions? Have you noticed a drastic change in their overall health since they stopped taking their medication?
When any of these instances occur, get a caregiver to ensure that your relative takes medicine at the required time. Find out whether the existing medications are still needed or if you need to get new ones.
Need a Home Nurse for Your Loved One?
Watch out for these signs and request your loved one to accept caregiving help from experts. Count on us for skilled home health aide services, medical social work, therapy, and nursing services when a home nurse near me is needed. We attend to patients' home needs across 51 counties within East Texas.
Fill out a form from our Contact Us page today for further help.
How to Tell if In-Home Rehabilitation is Right for You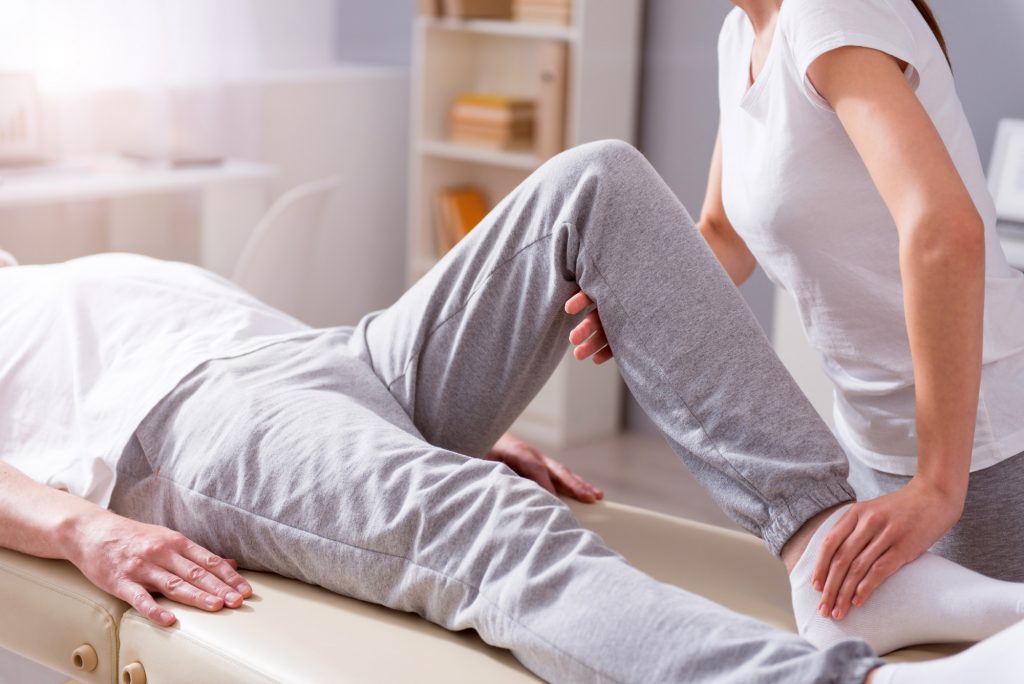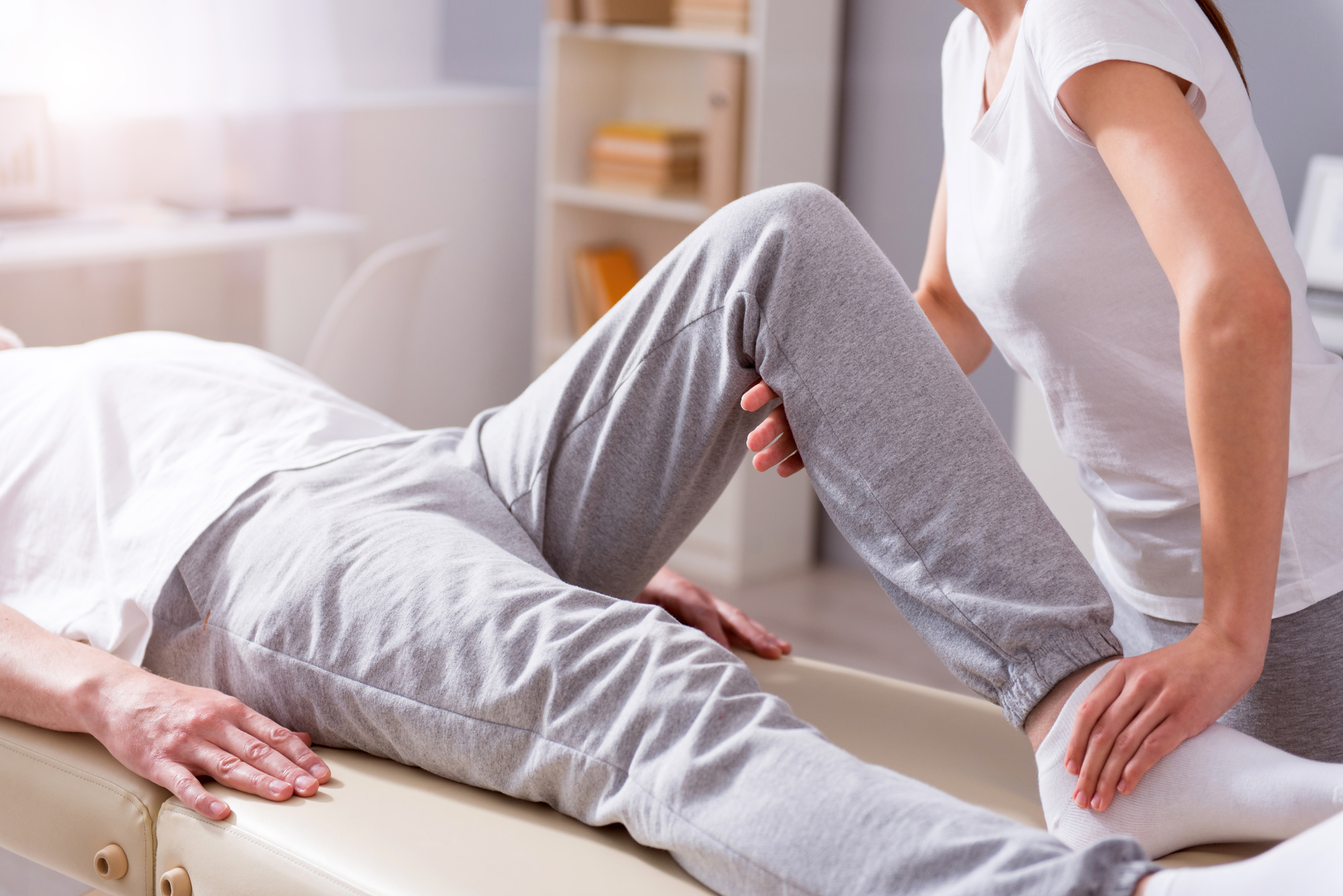 Some people believe aches and pains come with age and there's nothing they can do for relief. Pain after an accident or surgery is difficult to deal with. But, you don't have to go through it alone.
Consider trying in-home rehabilitation. Rehab at home may be the solution you're looking for.
In this article, we'll teach you more about in-home rehabilitation… and how we improve senior health. We'll teach you about our in-home rehab staff and our care for seniors.
Keep reading to learn more about in-home rehabilitation and how we can help you. We'll also list some home rehab services and rehab activities you can do at home.
Benefits of in-Home Rehabilitation
The goal of in-home rehabilitation is to help you get back your lost mobility. That's why rehab at home is likely the right choice for you. The benefits of in-home rehabilitation include:
Lessens pain
Prevents falls
Restores your active lifestyle
Improves speech after stroke or injury
These four points list a few ways home rehab services can help you. Other benefits of in-home rehabilitation include flexibility and personalized care.
Some people doing rehab at home may have an in-home rehab staff as well. With in-home rehab staff, your therapist will have one person to focus on — you.
Home Rehab Services
At Pineywoods, we offer plenty of home rehab services to our patients. Some of our services include:
Disease and medication management
Teaching and administration of medication
Post-surgery management
Personal care help
We also offer specialty nursing plans and technical nursing skills.
Home Rehab for Seniors
Hiring home rehab services to care for seniors is your best option. Our trained staff will help your family feel safe and comfortable under our care.
We know how to take care of seniors with complex medical conditions and treat them right. Our nursing staff understands the importance of taking medication. So they'll help seniors manage and take their medications on time.
At-home physical therapy can help restore a senior's strength and reduce pain. Home rehab services help retrain seniors so they relearn how to do everyday tasks.
We help seniors with everyday tasks like bathing and other personal needs. Our staff also knows how to help seniors with taking care of scars after surgery and so much more.
We make sure communication with our patients takes priority. And we help our patients develop a care plan focusing on improving their health and quality of life.
Our Services
If you're looking for in-home rehabilitation services, look no further than Pineywoods. We've been operating for over 25 years and are a locally owned Texas business.
We help customers communicate and stay connected with their families. We do this through our in-home rehabilitation services.
Our services offer versatility and we have 7 locations throughout Texas. We have a branch in Lufkin, Crockett, Center, and Groveton. And we have 3 more locations in, Nacogdoches, Tyler, and Livingston.
For more information about our in-home rehabilitation services, please contact us. Don't forget, we're here for you and are always ready to help by providing the best at-home rehab services.
Everything to Consider When Choosing a Home Nursing Service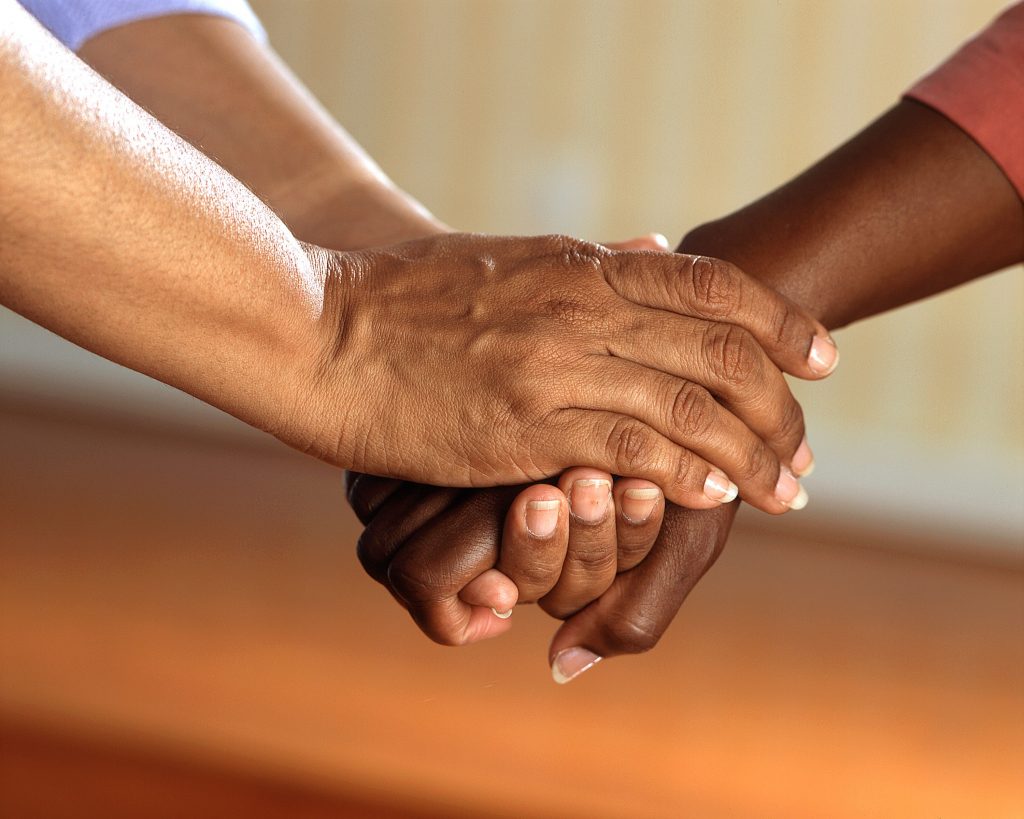 Did you know there are about 12,000 home health agencies in the United States? That is because many people do not want to enter an assisted living facility.
As people grow older, it is difficult to give up the independence you once knew in life. Plus, many do not want to leave their homes. When this is the case, it may be time to consider a home nursing service for you or your loved ones.
But how can you be sure if a nursing service is right for you? Not every service is the same. If you want to know the top factors to consider when choosing a service, keep reading our informative guide.
References and Reviews
The first thing you want to do is check the nursing service's reputation. You can go about this in many ways. If you have close friends and family with elderly relatives, ask them what services they use.
They will be willing to tell you all of the pros and cons of their at-home care. If you do not have anyone to ask, the internet is always there to help.
Hop online and check reviews on websites like Glassdoor, Trustpilot, and Google Reviews. When you do this, be sure to read comments that are both positive and negative.
You want to get a feel for what kind of care the services are provided by reading everything people have to say about it. Another tip is to read reviews across multiple platforms. By doing this, you can see what common issues people complain about the most.
Consider Asking Questions
Call the service up and ask questions about their credentials and staff training. Do not be afraid to inquire about whether they offer certified nursing services. You have every right to know what certificates they possess and what makes them qualified to care for your loved one at home.
List of Services
Next, you will want to know their list of services. You will want a home nursing experience that offers the full package, including things like:
Cancer management
Cardiac rehabilitation
Post-operation wound management
Daily cleaning of the household
Basic washing and hair services
One of the top care services people seek is fall prevention. That is because seniors living at home are at risk of falling without available aid.
About 36 million adults fall each year. To avoid this happening to your loved one, ensure the service you choose deals with slips and falls.
For More on Home Nursing Service
As you can tell, there are several factors to consider when choosing a home nursing service for yourself or a loved one. Remember, always check references and reviews.
And, when in doubt, call the service and ask questions about their credentials and staff training. Safety and care are a priority, so you can never be too careful when looking for care for senior relatives.
If you live in Texas and require nursing services, A Pine Woods Home Health care is here to help. If you have any questions or concerns, please feel free to contact us today.
3 Tips to Improve Home Safety for Your Parents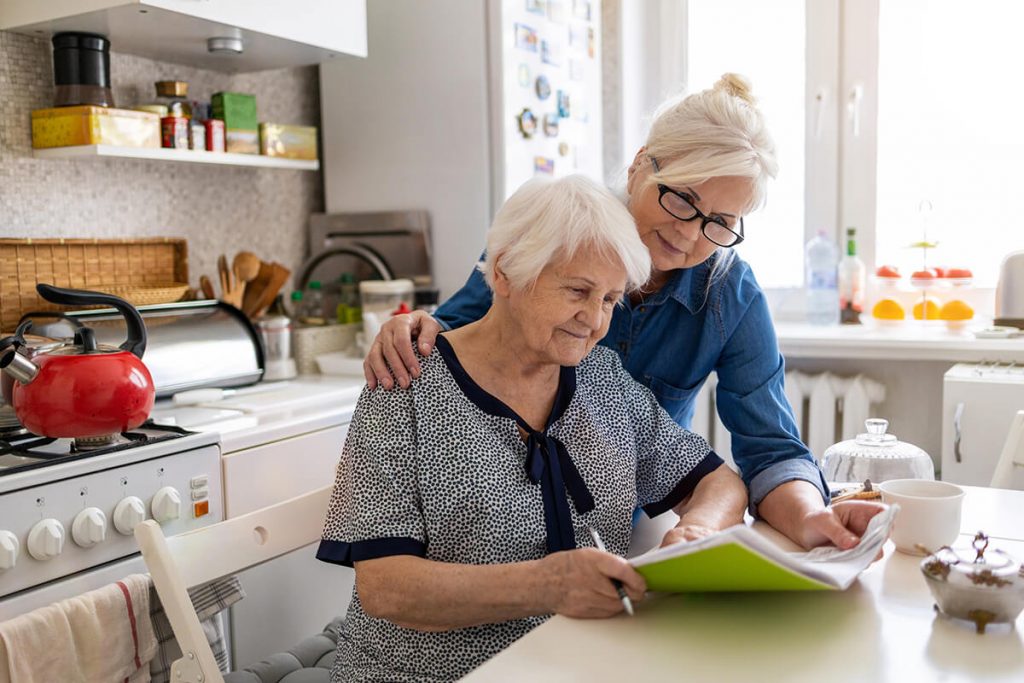 Tip #1: Invest in a doorbell with a camera
To make sure that the only people entering your family member's home are those who are supposed to be there, a camera doorbell can be a smart and inexpensive investment. A doorbell with a small camera attached that runs a video onto a computer or smartphone so that your loved one can see who is outside their home from the safety of indoors. If they aren't sure who is at the door, they can ignore the doorbell or have you review the camera from your own phone.  Also as an added benefit, the doorbell cameras can be used if packages are stolen from their doorstep to find out who the perpetrator was or if someone is trespassing on his or her property.
Tip #2: Keep walking aids within reach
If your loved one needs assistance walking whether it be with a walker, cane, or wheelchair, make sure that their walking aid is always nearby to avoid falls for the elderly. Also, have them store an emergency light like a flashlight or nightlight near their bed so that they can see where they are going at night to prevent falls. Add nightlights to light up the hallways to the bathroom and other important areas they might travel to in the evening.
Tip #3: Have a list of emergency numbers nearby
In the instance that a disaster strikes and your loved one needs to contact someone for help, it is a wise idea to have a list of emergency numbers. In an emergency situation, they may forget a phone number, and so having it hanging somewhere they can find where they always go to, like the refrigeration, will be a huge help. Some important numbers to have are 911, poison control (1-800-222-1222), emergency contacts such as family members, doctors, neighbors, and friends.
Cardiac Rehab at Home: The Benefits of In-Home Rehab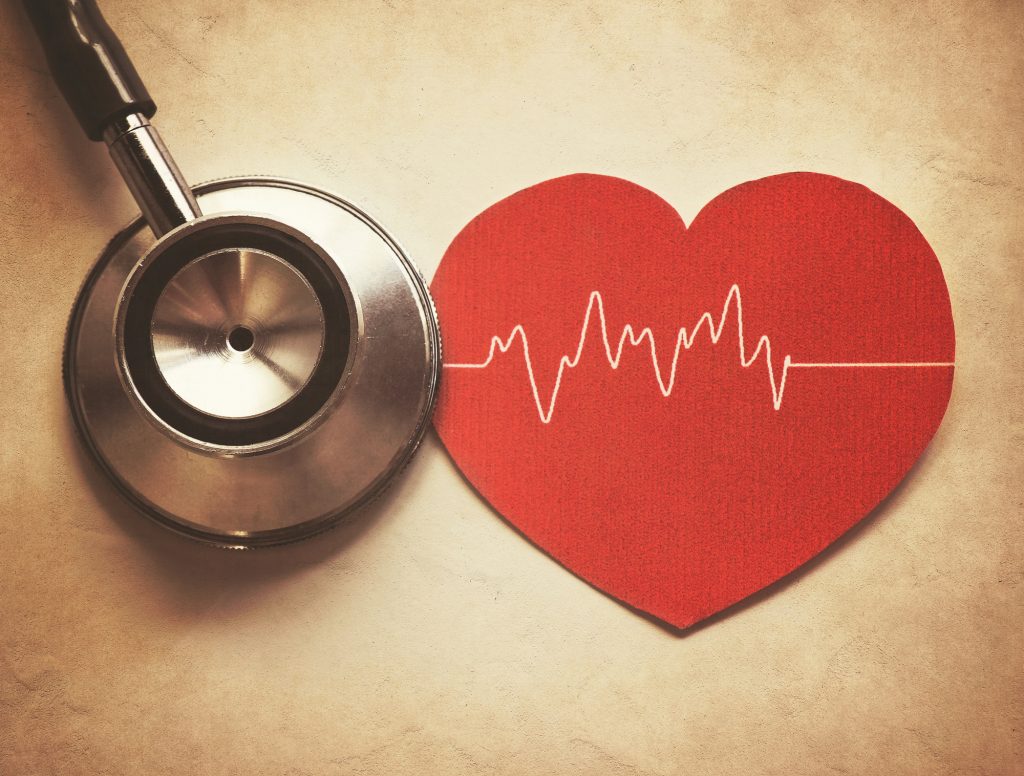 Each year, there are approximately 210,000 heart attacks that are recurrent. People who have fallen victim to cardiac disease can find themselves struggling to become completely well again. A vital part of the recovery process is cardiac rehab, but more frequently today people are turning to cardiac rehab at home as a solution.
Taking your rehab out of the hospital and into your home with the aid of professionals can be an alternative to standard hospital visits. Which can be forgotten or don't allow you the flexibility to do the important daily things that feel normal.
Read on to learn some of the most significant benefits of home health care.
Why Home Care Instead of Hospitals?
After suffering from cardiac illness, rehabilitation is a vital part of the recovery process which needs to be managed. Through regular physical exercise at a comfortable and appropriate level, your body is given the opportunity to heal. And if these exercises are missed, they can impede your condition and contribute to the worsening of your health. In fact, research suggests that completing a rehabilitation program may lower your chance of readmission into the hospital by as much as 20%. But physical exercise is not the only important aspect of your recovery. Mental health is critical to not only healing but aid in the entire process.
At times, it can be hard to get up and regularly travel to a hospital or clinic to complete your program. That is why completing your rehabilitation at home can be so beneficial. Instead of mustering the motivation to travel to appointments, you simply complete the program from home with the help of a professional who can guide you in your recovery. And this can also be an effective way to manage stress. Home health agencies can provide better care through home care.
For more guidance on what you can do to improve living conditions for you or your loved ones to aid recovery, click here.
Who Can Help?
There are plenty of home health agencies that can assist in the recovery process. But finding the right caregiver agency for you or your loved ones means finding the company that will be the right fit. After all, they will be spending plenty of time in regular contact with you and your loved ones to ensure the care provided is the best possible. Ensuring home health aides are properly qualified and capable of delivering an effective service to assist in the recovery process is essential.
To see some of the essential services which A Pineywoods can deliver for you, you can read about their cardiac rehabilitation program here.
Is Cardiac Rehab at Home an Option for Me?
Whether the services are for you or your loved ones, choosing cardiac rehab at home services can be an excellent option that can improve your recovery and be minimally intrusive. And we here at A Pineywoods are anxiously awaiting your call to assist in the recovery process and deliver the best results. You can contact us by clicking here to find out exactly how we can help.
Virtual Doctor Home Visits
Medicare now allows physicians to perform face-to-face visits via telemedicine to meet home health requirement.
Effective March 6, 2020, CMS expanded this benefit on a temporary and emergency basis under the 1135 waiver authority and Coronavirus Preparedness and Response Supplemental Appropriations Act. Under this new waiver, Medicare can pay for office, hospital, and other visits furnished via telehealth across the country and included in patient's places of residence. A range of providers, such as doctors, nurse practitioners, clinical psychologists, and licensed clinical social workers, will be able to offer telehealth to their patients.
How It Works
Our nurses and physical therapists are equipped with smart devices and telehealth equipment to assist our physicians to provide quality physician visits in the safety of the patient's home.
The patient must verbally consent to receive virtual check-in services with the provider.
Providers will be allowed to conduct the three types of visits via everyday communications technologies, such as FaceTime or Skype, during the COVID-19 nationwide public health emergency. For a visit to qualify for Medicare home health face-to-face regulation it must include audio and video communications